Good day Book Lovers,
After ages I took up a book from the library to read for myself. Book:
A Man Called Ove by Fredrik Backman
.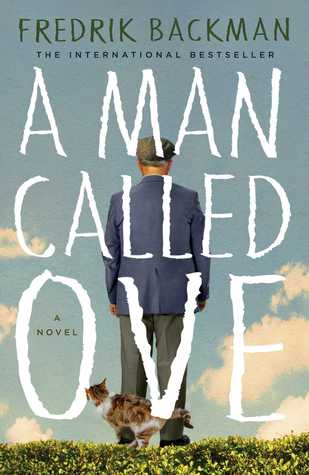 This book is a keeper. It needs to be in each ones library. Books like these make me fear writing a review because they are good beyond measure. I fear if my review will express its quality, story correctly.
Buy at:
Story:
Ove is a 53 year old widow staying alone since his wife died 10 months ago. People think of him as a disagreeable grumpy old man. For Ove its principals and rules which are always correct. He decides the character of a person by the car they drive. He is a self made man who talks too less. He can build cars, house, manage housing societies, etc. For him, if there is a manual he can learn anything. Love doesnt have a manual. Making friends doesnt have a manual. Raising children doesnt have a manual. He lacked in these skills and few more. But he was lucky he met his wife.
Now that she is gone, he has lost his anchor and reason to live. He is just trying to go meet her very soon.
But the neighborhood he stays in, wont let him even die in peace.
Buy the Book
and read it to be transported in to a lovely motion picture.
What I liked:
This sarcastic sounding story is hilarious. It gives you a deep understanding of how we humans work with our feelings as the compass.
This book I have been reading since 3-4 months. Re read many passages. Took my own sweet time to read. I mulled about the things I read. I tried to sit back and observe the feelings it evoked. The book keeps you in a warm, cozy haze of thoughts at all time.
The book narration is in the form of present day and then rewind back to some memories which pop up in Ove's brain. But the weaving of these phases is seamless. Ove as a person starts standing tall as the past and present episodes merge.

The language is so good and simple. This review's language is testimony to that. The words just flow when you start thinking or reading the book.
The narration is so good, the poor Author is overshadowed. It feels as if Ove is real and he has himself written the story. Dont feel like giving
Fredrik Backman
any credit as the character Ove is so real.
At the start of the book, I wanted to click pictures of all the lines which were so beautiful and almost lyrical. Then I just kept my phone away & read. Taking long breaks to ponder.
But once you pick up the book, in few lines you are in the house or the neighborhood Ove and his wife built.
There were parts when I have snorted on my tea at Ove's nerve bursting temper for the stupidest reason. There were parts when I wanted to give him a peck on the cheek. Some passages made me keep the book aside and ponder. Some lines made you want to cuddle up with your kids and hubby. Some lines make you want to check on your own neighborhoods policies and rules.
The characters are quite a few. Colorful characters. They get their colors as the story progresses and you realize why the author introduced them in the first place.
The talkative neighbors, their little girls, the grouchy cat, the reporter, the man from the Health council, the student who Ove's wife taught.
Parvaneh the pregnant foreigner neighbor stole my heart. I wanted to hug her for coming to live beside Ove. Gem of a person and I could relate to her as a mother of kids :D Loved the cat and Parvaneh's daughters and her hubby too a little. I hope I have the maturity and heart like Ove's wife Soonja by the time I reach old age. :)
Some of the lines I loved:
What I wanted more:
I want to buy a copy of this book. Also I am going to read up on any more writing by
Author Fredrik Backman
.
Grab The Book NOW !
I am going back to flip through the pages once again & then read random pages until I get another reminder call from the library to return the book :p
Buy the book, read it, review it on Amazon, Goodreads. Please share your review with us too.
Bye. Take care.